We have all the facilities you'll require to feel right at home during your stay. Indulge in our restaurants, stay connected with wireless internet access or re-energize in games room, no matter your idea of luxury, we're here to help you make the most of your time.
Resorts in munnar #Resort in munnar #Resorts at munnar #Resort at munnar #Honeymoon resort munnar #Honeymoon resorts in munnar #Honeymoon resorts at munnar #Best resorts in munnar #Best resorts at munnar #where to stay at munnar #recommended resort in munnar #Best place in munnar
Mountain Trail has 20 elegantly furnished suites, each having a well appointed living area, a cozy bedroom with a warm and comfortable double bed that you can snuggle into, and a spacious and spotlessly clean toilet with running hot and cold water. Draw the curtains in the bedroom, and you have a spectacular view of the mountains and valleys - a sight so bewitching you will have to tear your eyes away.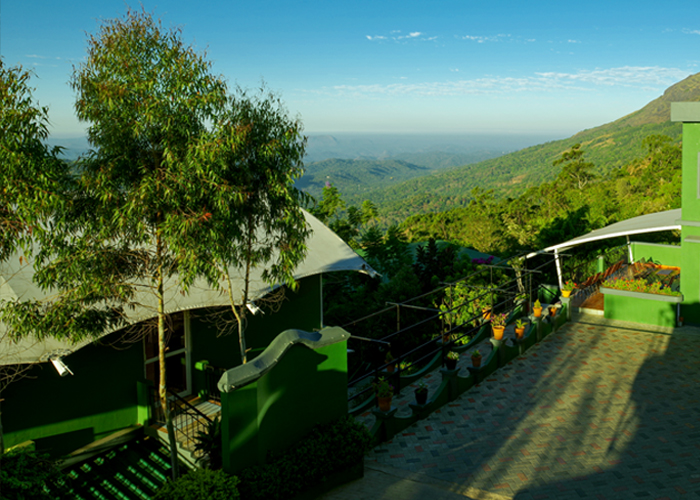 A multi cuisine restaurant offers an extensive menu with a variety of Traditional Kerala, South Indian, North Indian, Mughlai and Continental dishes to make an unforgettable dining experience. Resort is providing facilities for campfires and barbecue for your convenience. A coffee lounge serves delicious home brewed coffee and tea fresh from the plantations. Attentive yet unobtrusive service is a hallmark of Mountain Trail.
Mountain Trail Resort has an array of activities aimed to provide unforgettable fun to experience and enjoy your vacation. At Mountain trail resort, guest can indulge in plenty of activities and there is always something exciting to do here. we offer you some great indoor options like table tennis, carom, chess etc.
Do you want to make your holiday more energetic, active, and dynamic? Overlooking the beautiful Sahya mountain ranges, Mountain Trail Resort presents a perfect and relaxing weekend getaway for holidaymakers. If you are physically active and outdoor games are your thing; then you will surely love Maanya Resort's selection of games.